MARY WONG
FOUNDER OF THE USO IN CHINATOWN
SAN FRANCISCO CALIFORNIA USA...
WWII retrospective: When my in-laws' paternal aunt Mary Wong (nee Doung) discovered that Chinese servicemen were barred from visiting San Francisco's local USO, and was then told by USO headquarters that there was nothing they could do to change things, she unilaterally established her own "USO" in San Francisco's Chinatown, recognized after the fact by USO headquarters in 1943.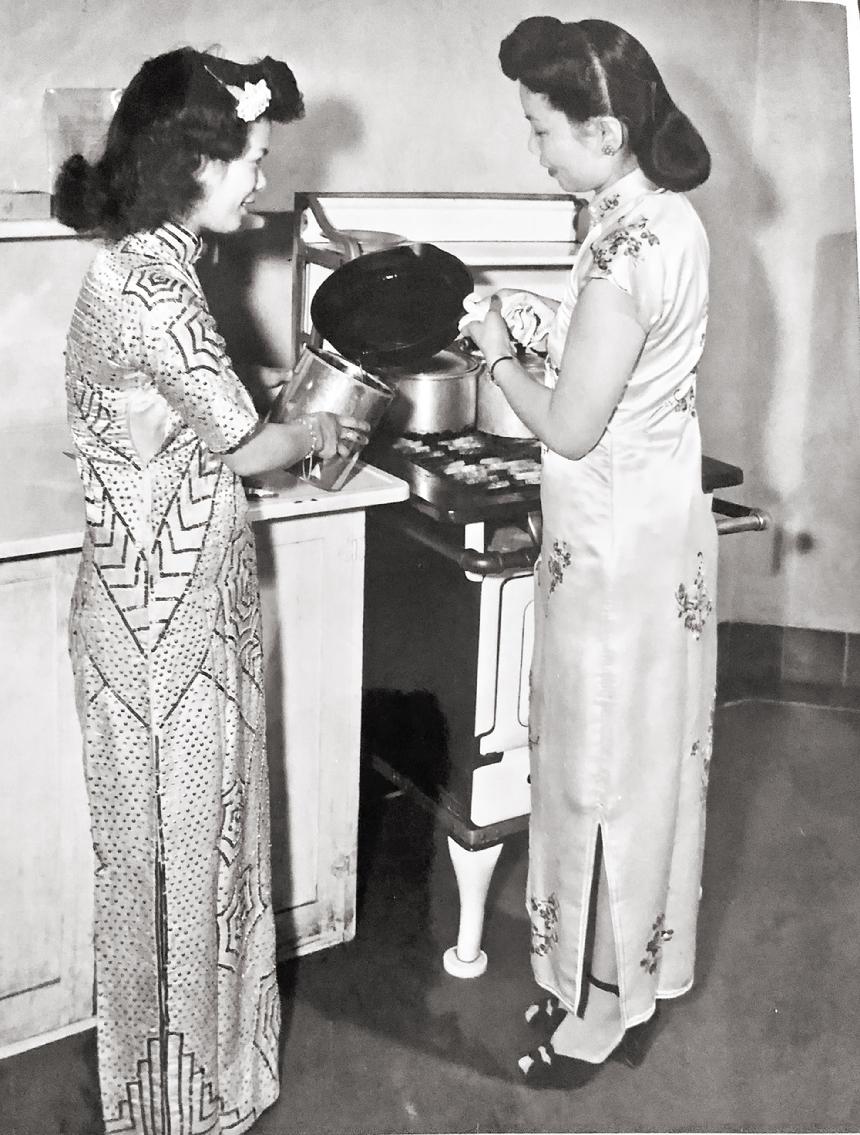 MARY DUONG (right) SAVING COOKING OIL FOR THE WAR EFFORT
Sincere thanks to Mel Young for discovery of these once lost/forgotten images and sharing them with Aunt Mary's descendants! 非常感謝你 !
Website powered by Network Solutions®