MY LIFE AS A RESCUE DOG
By Lilly Roxane, As Told To Her Human
Call me Lilly Roxane.
I am a red and white Border Collie dog. I was born deaf and blind. I can see shadows and shapes with my right eye and my nose works just fine.
When I turned three years old I wound up on the streets. With just my collar and my tag with my address and phone number scratched away I landed somewhere so far away I couldn't pick up the scent trail to find my way home. I walked in circles for a whole day to understand where I was, but everything was strange and new and confusing. Then a human made friends with me and picked me up! I thought I was getting a car ride home, but the human couldn't figure out where I lived. She took me to the animal shelter. I was officially an "abandoned stray."
I was scared by myself in the stray kennels. I was fed, given toys, and had a safe place to sleep. One day a human took me out for a car ride. She had other dogs with her. We traveled to San Francisco. We stopped at all kinds of places where humans look for dogs to adopt. That's where I met my new humans, Pam and Bill.
Bill was a field officer for the Palo Alto Police Department Animal Control Division. Pam was a veterinary nurse. Bill took me out every day for rides in his animal control truck. I got to wear my very own police badge. Together we helped other lost pets find their way home. One day on foot patrol I got to herd stray cattle back to their pasture! On a special day President Obama came to visit Palo Alto. We helped keep the streets open for the President's motorcade. He drove right past us! On my work days-off Pam took me to a school for dogs where I learned to find hidden scents. I was a fast learner and finished school at the top of my class.
Bill and I retired from field work this year. Sometimes we walk our old patrol route, just not in uniform, and not with that puppy energy we once enjoyed for one-thousand days together.
My life as a rescue dog.
Sometimes I wonder who rescued who.
Kiara & Moon
Baby Bobcat Walks Up To My Camera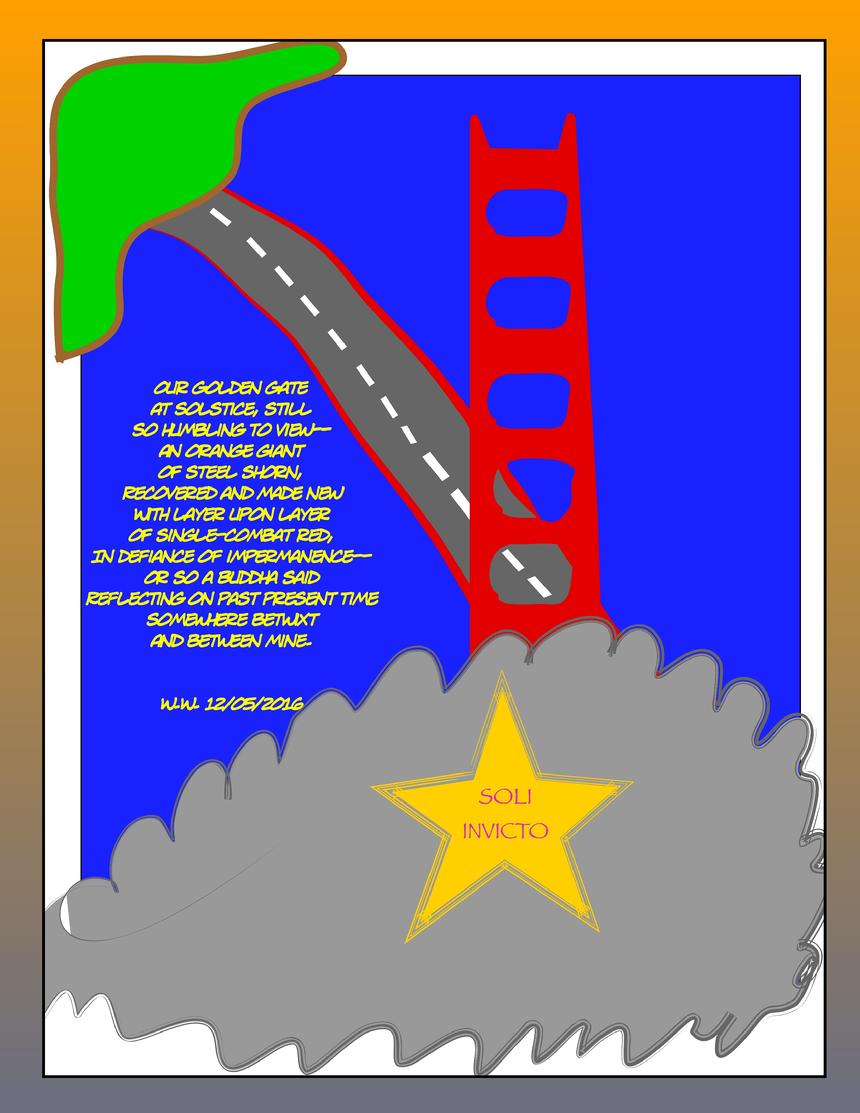 Winter Solstice 2016
Stray Dog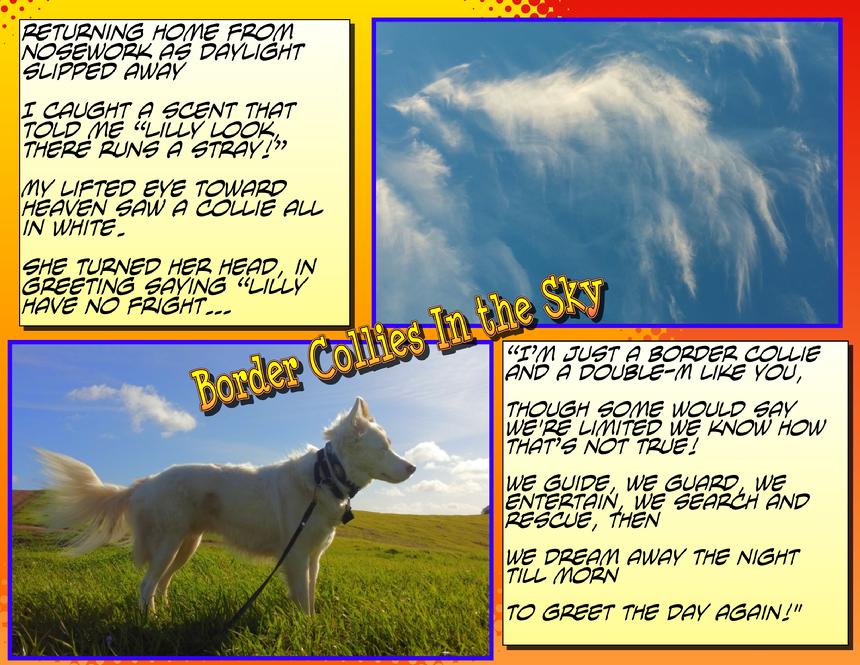 Border Collies In The Sky Returning home from nosework as daylight slipped away I caught a scent that told me "Lilly look, there runs a stray!" My lifted eye toward heaven saw a collie all in white She turned her head, in greeting saying "Lilly have no fright… "I'm just a border collie and a double-M like you, Though some would say were limited we know how that's not true! We guide, we guard, we entertain, we search and rescue, then We dream away the night till morn To greet the day again! Yippie I aye ye ye! Yippie I ohhh ohh ohh! We're border collies in the Sky!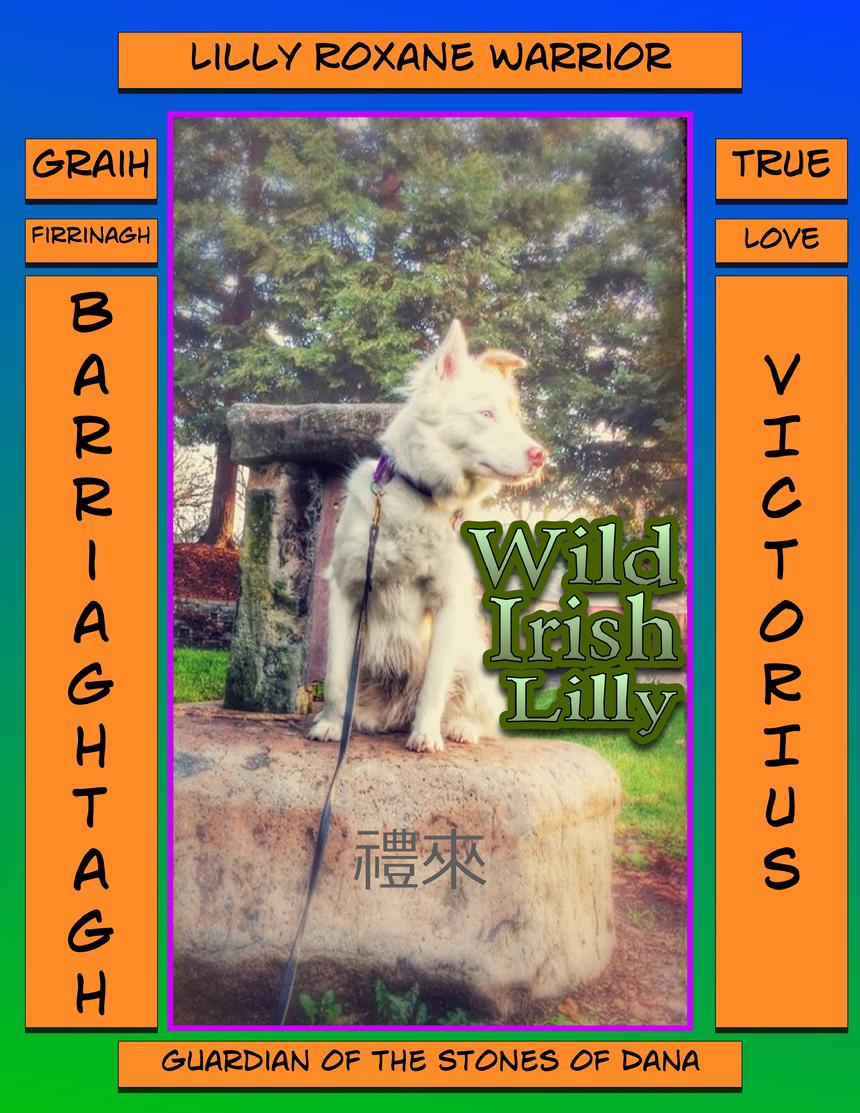 Lilly Inherits The Mantle
https://vimeo.com/155338860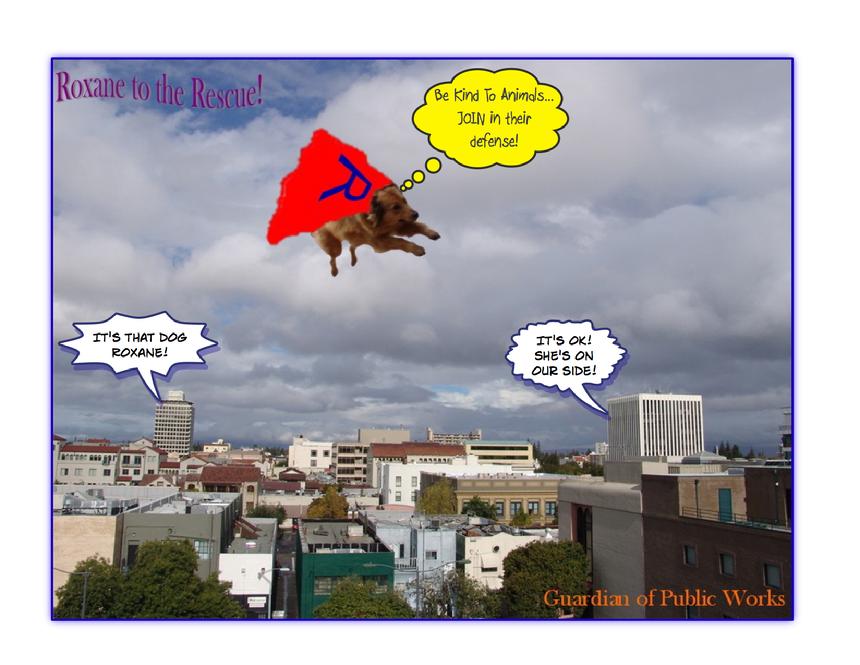 Visit Roxane, Citi-B, and all of their friends!
San Francisco Caltrain
Website powered by Network Solutions®