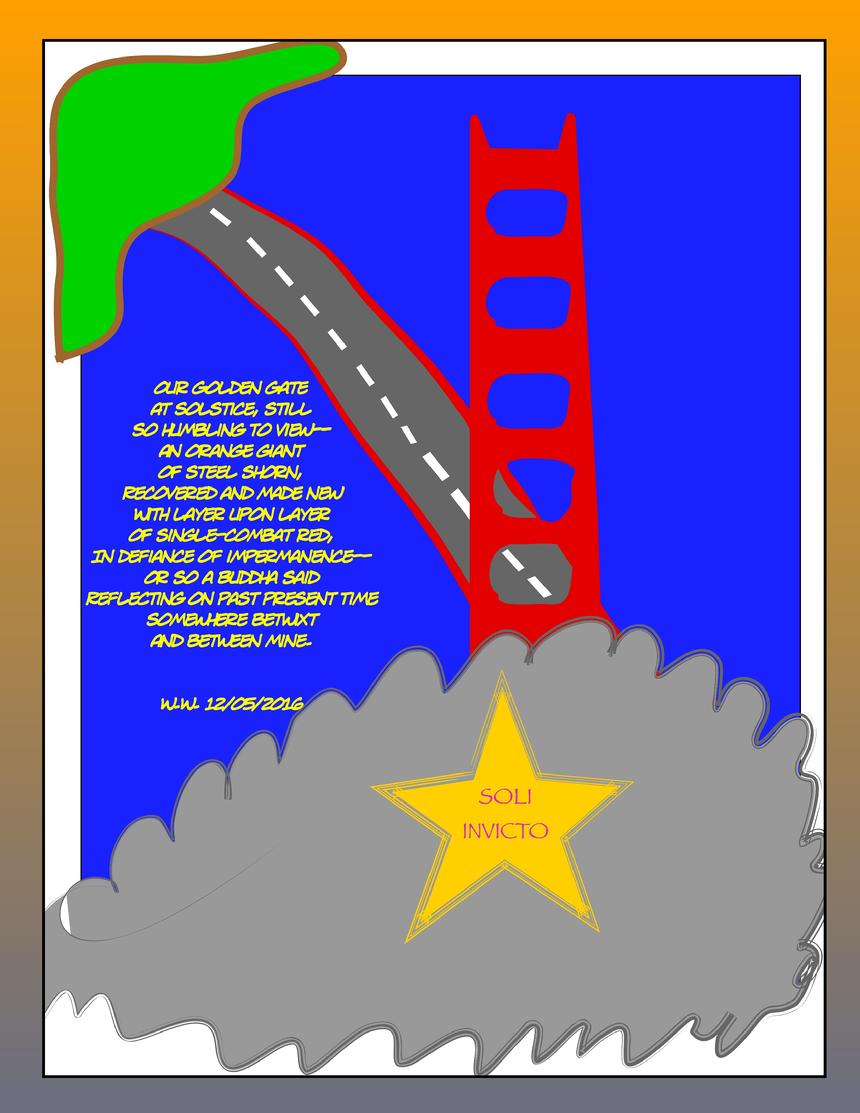 Winter Solstice 2016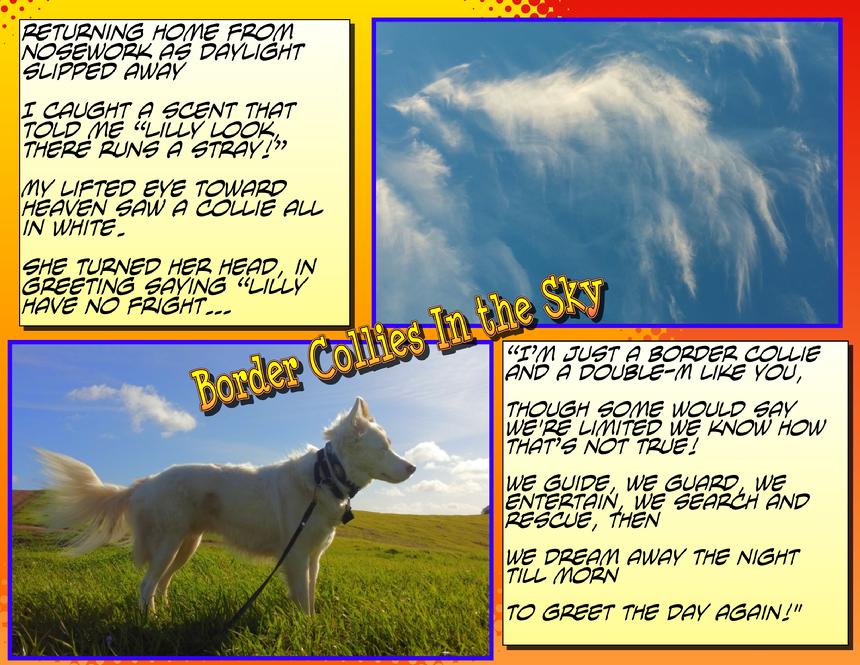 Border Collies In The Sky Returning home from nosework as daylight slipped away I caught a scent that told me "Lilly look, there runs a stray!" My lifted eye toward heaven saw a collie all in white She turned her head, in greeting saying "Lilly have no fright… "I'm just a border collie and a double-M like you, Though some would say were limited we know how that's not true! We guide, we guard, we entertain, we search and rescue, then We dream away the night till morn To greet the day again! Yippie I aye ye ye! Yippie I ohhh ohh ohh! We're border collies in the Sky!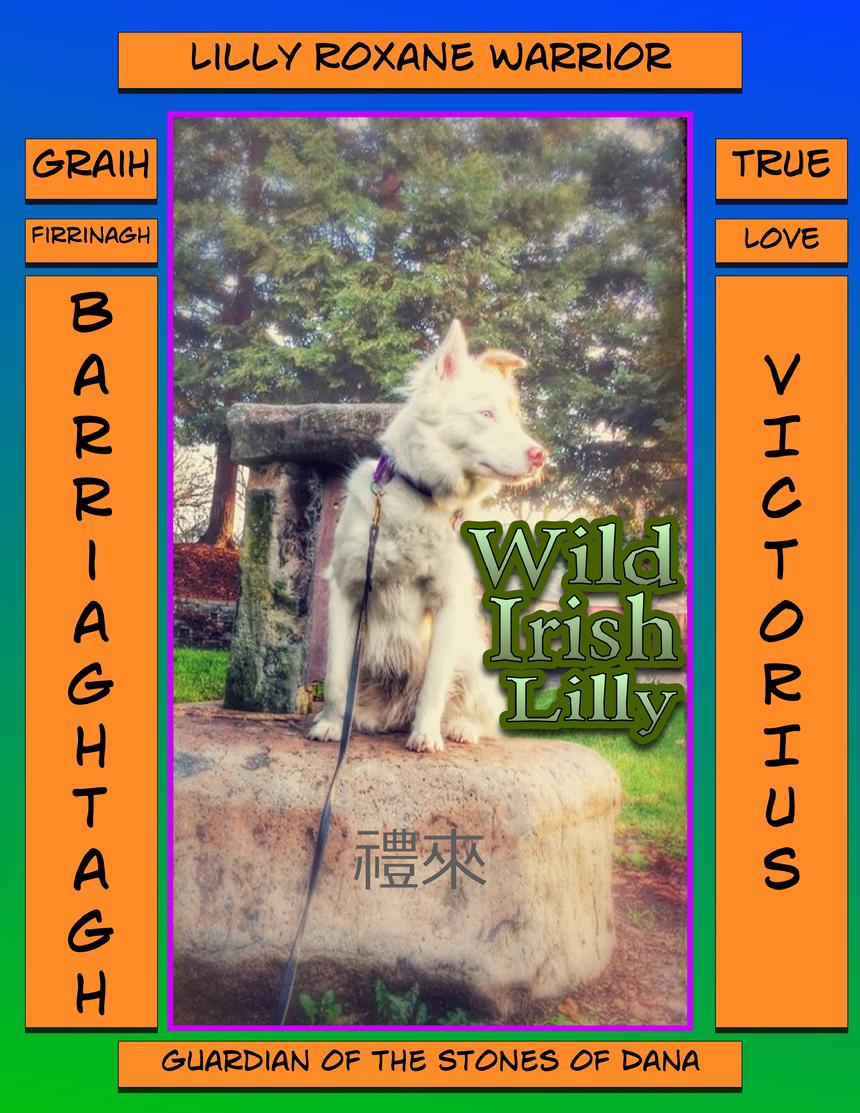 Lilly Inherits The Mantle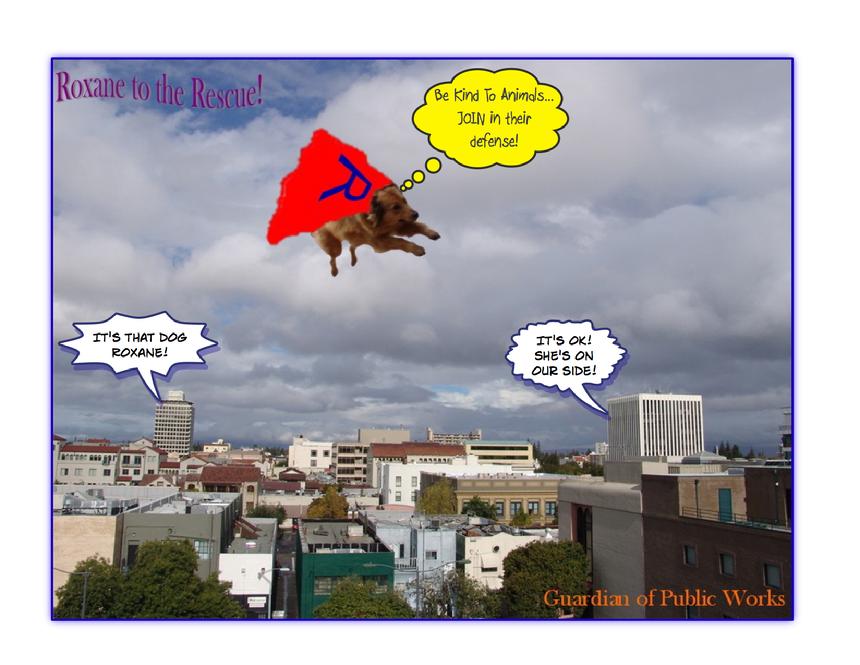 Visit Roxane, Citi-B, and all of their friends!
Website powered by Network Solutions®